・Make your eyes look bigger and more beautiful.
・Re-freshen tired face.
・Help you save time with your makeup.
・Look great even without make-up.
・Available in various lengths and curvatures to suit your own styles.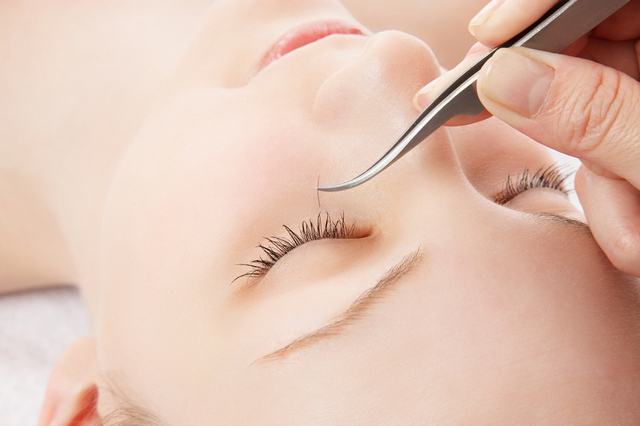 STEP1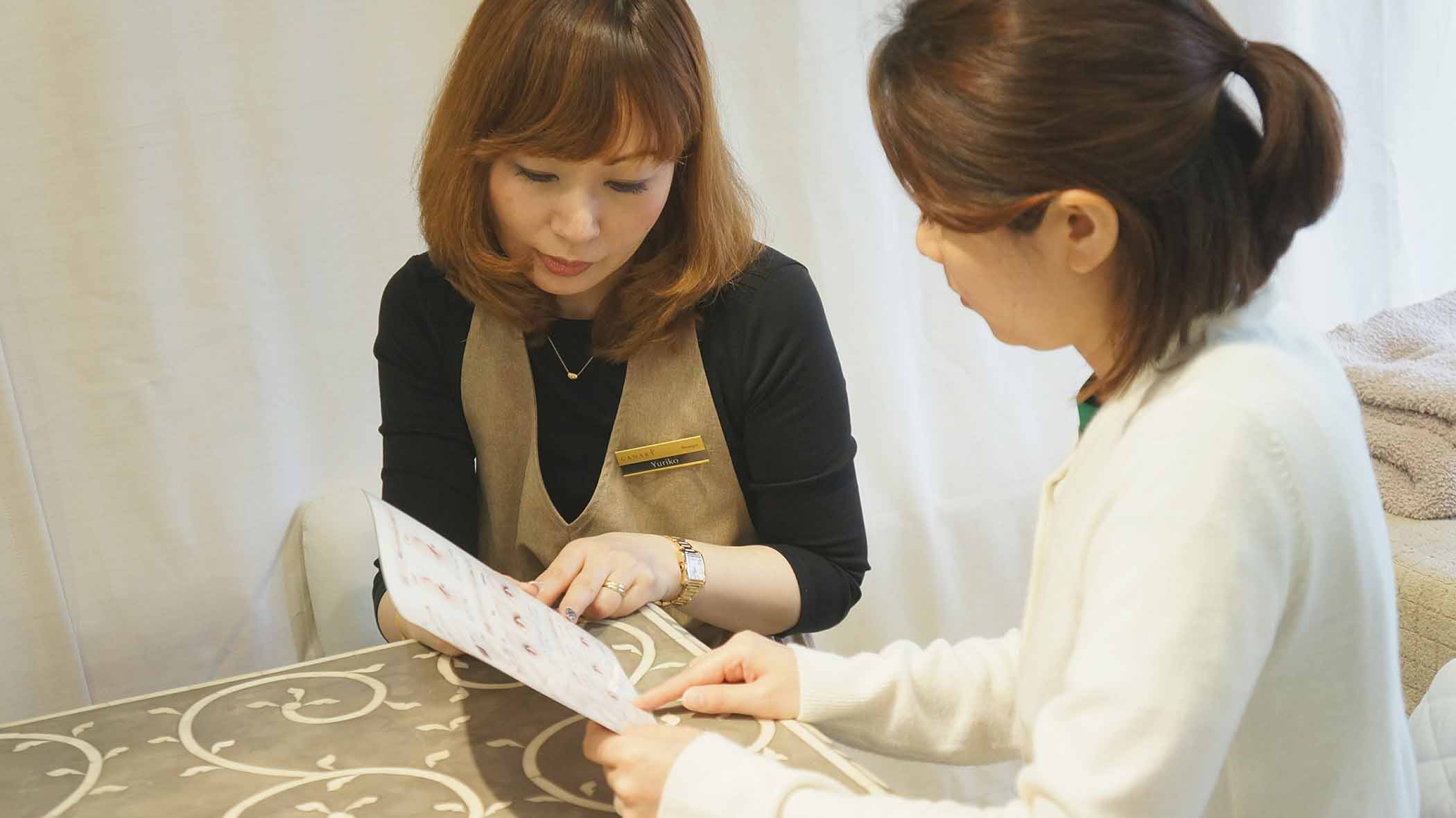 Our friendly staffs welcome you with smile and ask you to fill out the counselling form
STEP2
After our eye designer checked your lash condition, shape of eyes, and bone structure, she will ask you about the design what you want and require
STEP3
By hearing what you want and require, quanity , length, design will be fixed
STEP4
You can relax while you are having your extensions attached.
STEP5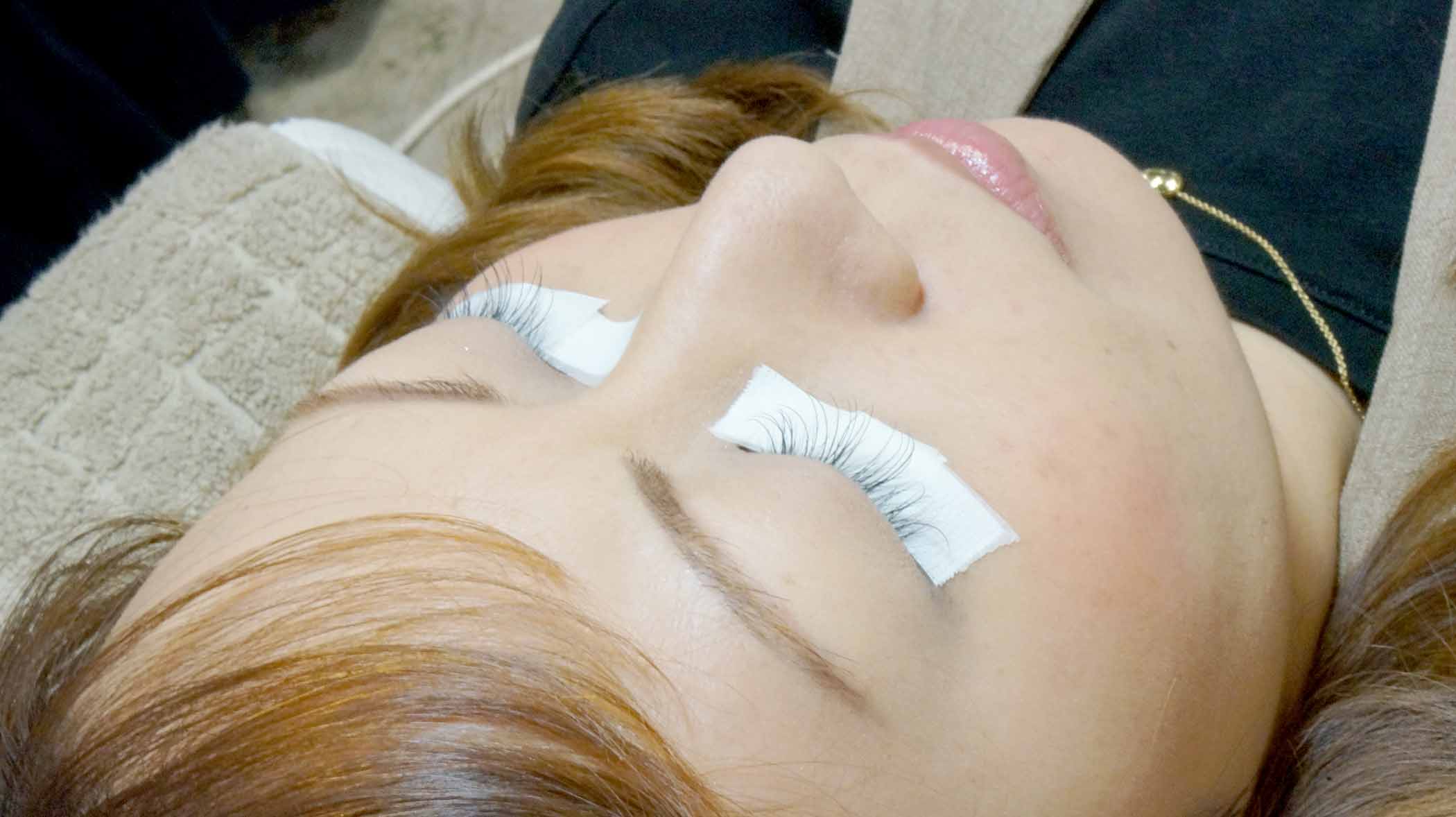 Eye designer stick masking tapes to the skin around lower eyelashes. Masking tapes is gentle that used to even baby
STEP6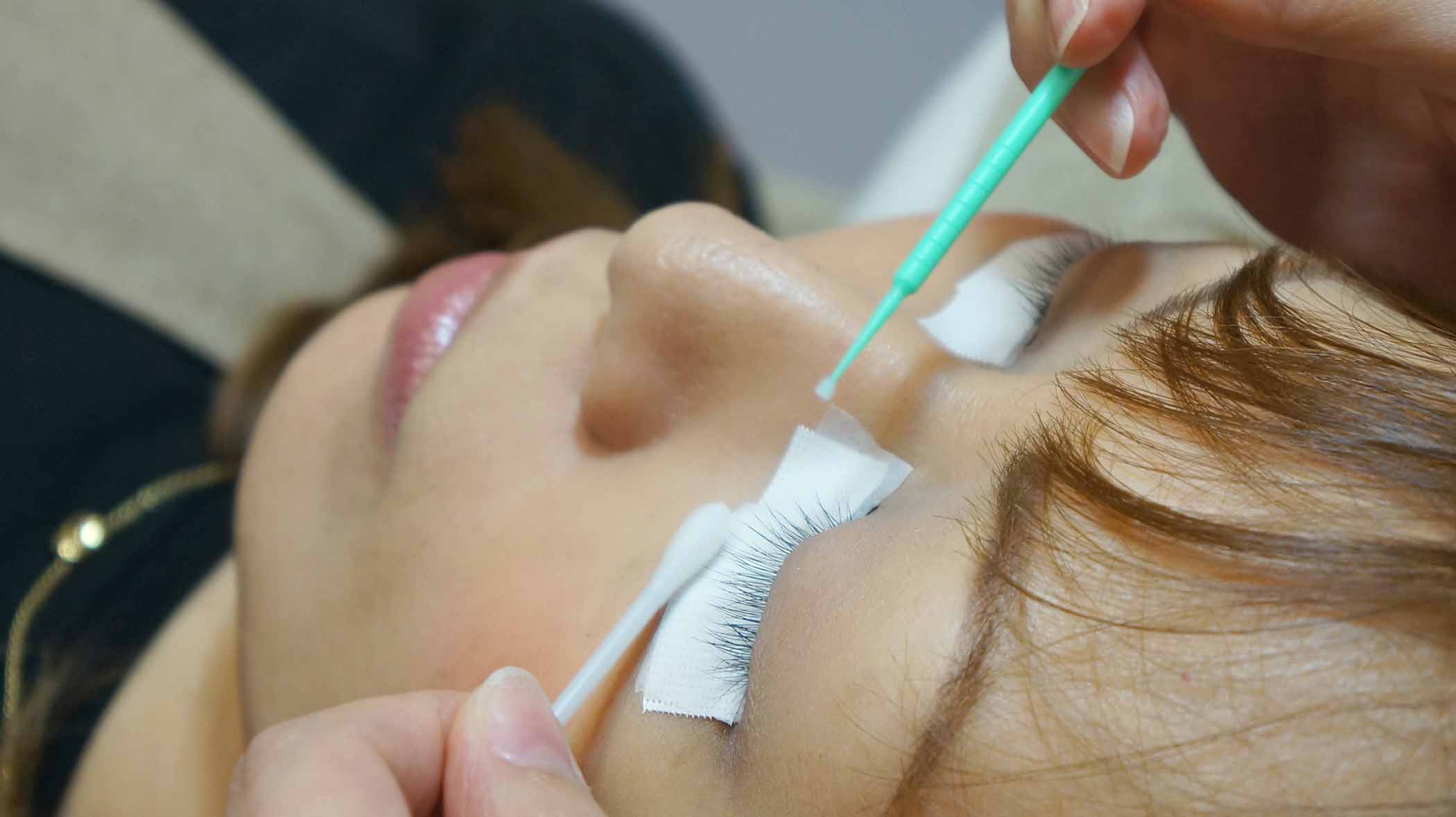 Then she will clean your lashes and remove any dirt or oil on them in order to last eyelashes longer
STEP7
Extensions are carefully applied to your eyelashes.
STEP8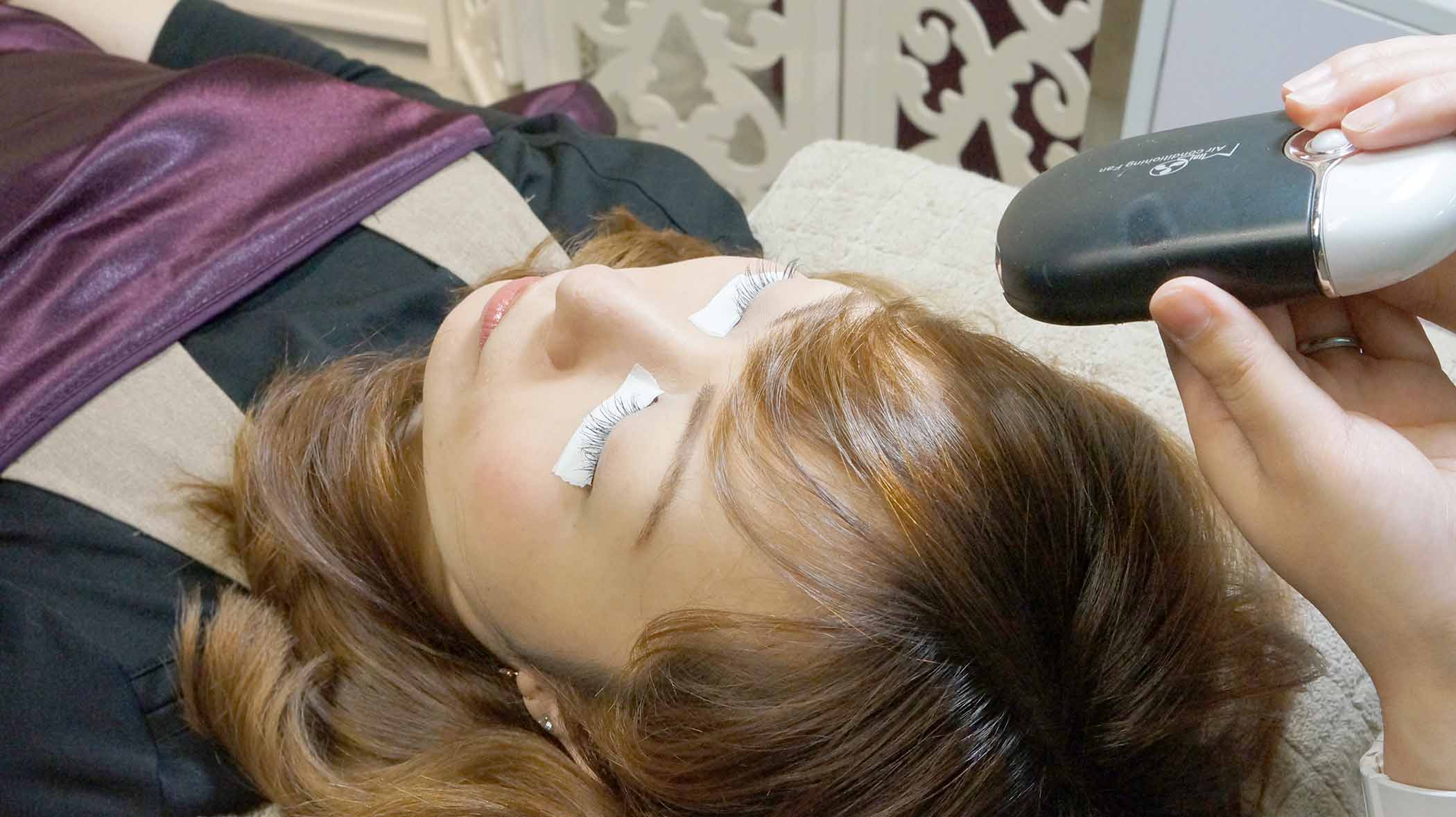 Finish by drying out your extensions with cool air
STEP9
Please be careful not to get your extensions wet for 2 to 3 hours after they have attached to last longer and keep in good condition